JONZAC, BEAUTIFYING THERMAL SPRING WATER
The history of this Beautifying Thermal Spring Water
Jonzac thermal spring water is drawn straight from its original environment, at the depth of more than 1850 m. Unique, soft, incredibly pure and with a high mineral content, it has received accreditation from the Académie de Médecine for its efficacy. Several clinical studies confirm its action on the skin: Jonzac thermal spring water has the ability to regenerate the cutaneous barrier of the skin.
This pure, gentle and hypermineralized water is also isotonic, perfectly supporting skin cell integrity.
Exceptional characteristics
Hyperthermal 62°
Bacteriologically pure
Hypermineralized & isotonic
Its unique properties stem from the characteristics of the water (hyperthermal, high mineral content, bacteriologically pure, highly protected)
Dermocosmetic properties
ISOTONIC = PERFECT AFFINITY: 

Jonzac thermal spring water

 

does not disturb the natural physiological balance of the skin. It is similar to saline solution and therefore biomimetic of skin moisture.

RESTORATIVE: 

Jonzac thermal spring water

 helps regenerate t

he hydration barrier of the skin, for both immediate and long-lasting hydration

SOOTHING: 

Jonzac thermal spring water helps limit redness and soothe the skin, making it especially adapted to sensitive skin.
JONZAC BIO-AFFINITY
A NEW GENERATION OF SKINCARE THAT IS SUITABLE FOR ALL SKIN TYPES, EVEN SENSITIVE SKIN.
This line of skincare works in perfect osmosis with the skin and its natural defense mechanisms thanks to the innovative combination of isotonic Jonzac Spring Water, and organic and hypoallergenic* formulas that are free of any potentially harmful ingredients.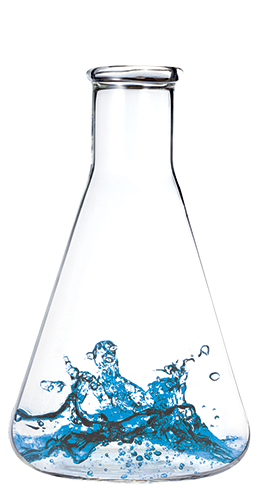 JONZAC, AN « ISOTONIC WATER »
Thanks to studies carried out by Laboratoire Léa Nature, it was demonstrated that Jonzac thermal spring water is one of the rare isotonic waters.  That means that the mineral concentration in this water is identical to that of blood plasma, which ensures a perfect balance between skin cells and their direct environment.
Skin cells are therefore naturally inclined to facilitate thermal spring water penetration, providing balanced and gentle hydration without any alteration of the intracellular structure.
The skin is once again supple and velvety.  Hypotonic thermal spring waters have low levels of minerals and therefore may cause deterioration of the skin cells, while hypertonic thermal waters present higher levels that are likely to dry the skin out.  In the case of Jonzac thermal spring water, it has a natural affinity with the skin.
A PERFECT AFFINITY WITH THE SKIN

For more information, please discover the official website of Eau Thermale Jonzac at: